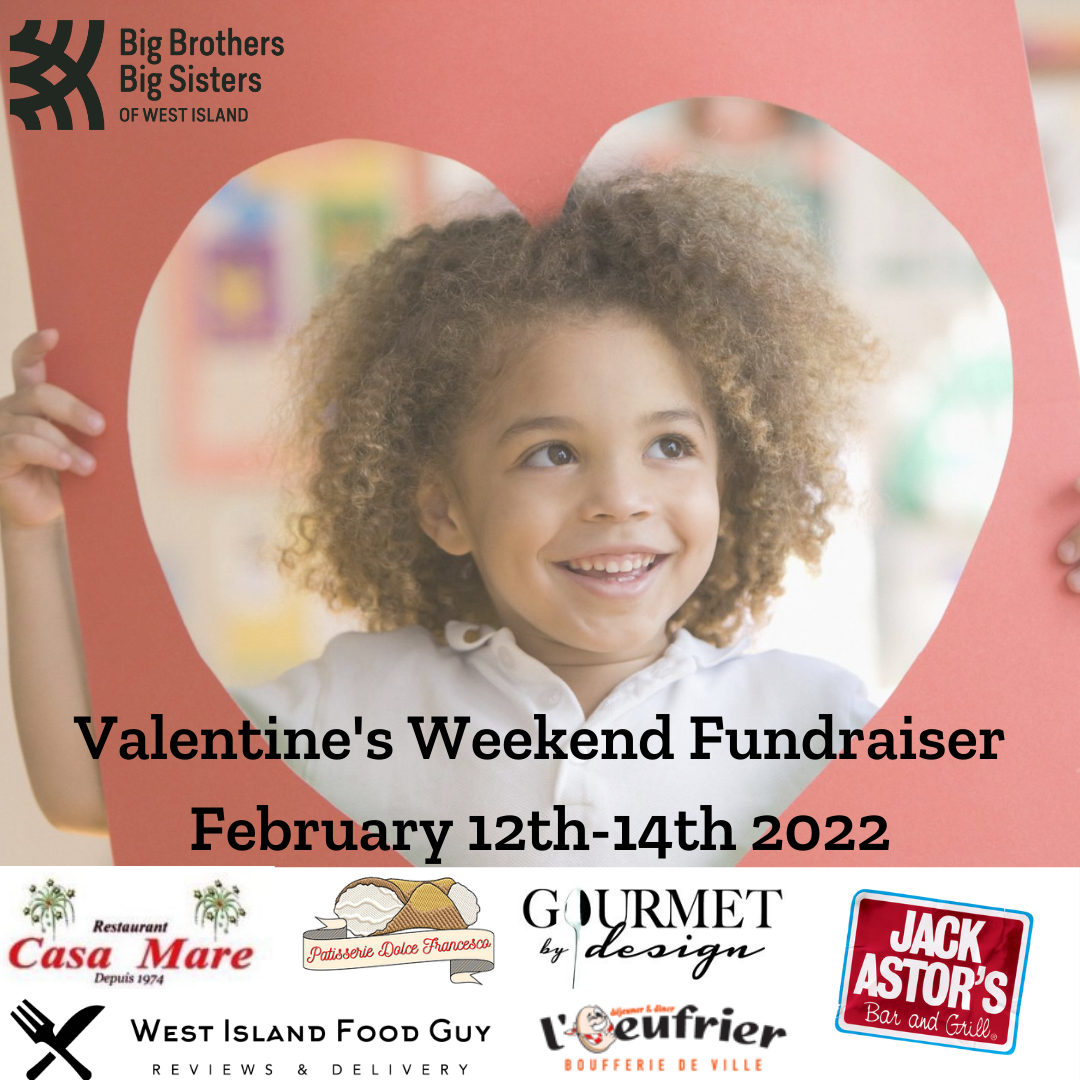 Valentine's Weekend Fundraiser
With our annual Valentine's Day Breakfast being canceled again this year, we are happy to announce our newest fundraiser for 2022!
This year we have partnered with many local restaurants in the West Island, without them this event would not be possible. From February 12th to 14th, when you order from the restaurants listed below (for pick up or through Food Guy Delivery Services) a 1$ from every order will be donated back to Big Brothers Big Sisters of West Island.
**Stay tune as more restaurants are continued to be added to the list!​**
Looking for a catered option? With every order made from Feb 12-14th Gourmet by Design will donated 25% of their profits back to Big Brothers Big Sisters of West Island! www.gourmetbydesign.ca
Don't feel like leaving the house? West Island Food Guy Reviews & delivery.y. Team will be there to pick up your meals hot and on time! Make sure to reserve your time slot as they are sure to fill up quickly!
Celebrate this Valentine's Day by not only giving back to a non-profit organization, but supporting restaurants who continue to support the community through hardship!