FlightHub takes great pride in recognizing and supporting great charities across Canada and the World. FlightHub has routinely gone above and beyond the call of duty to make a positive difference in the lives of people across the globe. This effort extends to the staff at FlightHub who are continuously encouraged to seek out local initiatives for the company to support, giving employees ownership of the causes FlightHub supports. We are proud to be a local partner for FlightHub and appreciative of their donation last year to support our community efforts.

In Greater Montreal, 1 out of every 7 people receives support from an agency in Centraide's network. Centraide raises money through fundraising and invests it locally to organizations that help break the cycle of poverty and social exclusion. We are proud to be one of these agencies that Centraide continues to support, having received $125,000 last year so that we can continue to deliver mentoring services to the most needed children in the West Island.

Value Village is on a mission to create a better world through reuse by inspiring local communities to donate reusable items to local nonprofits instead of throwing them in the trash. Through its commitment to sustainability, Value Village has become one of the largest recyclers of used goods in the world, keeping more than 700 million pounds of reusable items from landfills each year. We are partnered with Value Village's West Island store, which means Value Village pays to support Big Brothers Big Sisters of West Island when goods are donated at the store's on-site Community Donation Centre, whether the items make it to the sales floor or not. When members of the West Island community donate, they are not only giving their goods a second life, they are turning those goods into a sustainable source of funding to support our mission.

West Island Community Shares is an important partner for Big Brothers Big Sisters of West Island. Last year we had the privilege of receiving a donation of $38,000 from WICS as a result of their fundraising efforts. They are committed to raising funds for West Island charities that offer vital services and programs.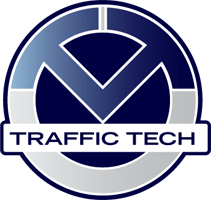 Traffic Tech has grown into one of North America's leading logistics providers and offers a full suite of supply chain and transportation solutions, worldwide international service distribution, warehousing, freight management and supply chain consulting. Traffic Tech been a tremendous support to BBBSWI throughout the years, by participating in and donating to our various fundraisers. If that wasn't enough, Traffic Tech has recently donated office space, in their glorious new building, to BBBSWI. This rent-free space will help us to invest even more into helping children in the community through our traditional and in-school programs.

Health and social service agencies of the province of Quebec recognize the vital contribution of community organizations to the improvement of the health and welfare of the population. They recognize that, as a result of social services and health services in the public system, community organizations make an original and essential contribution that deserves support from the government. We are appreciative of their support of $12,500 last year to help us run our mentoring programs.
The Tenaquip Foundation
WIBCA
SNAP/Family Resource Centre
CISCO
Montreal Gazette
Controles Laurentide Contols
Jason Industrial Inc.
OLD NAVY
The Learning Tree
FedEx Ground
Beaconsfield Men's Slo-Pitch
Briarwood Presbyterian Church
Dreams Take Flight
Employees of Telus, Telus Koodo
Eric T. Webster
The Gap
Global TV
Gourmet by Design
Jack Astor's Dorval
JP Colter Family Foundation
KPMG
Laurus Summer Camp
SportLife Daycamps
L'Equipeur
Mayor Jim Beis and the City of Pierrefonds
McKesson
Mintech Canada Inc.
Pointe Claire Oldtimers Hockey Club
Promo Avenue
Randy Johnstone and Recyclage Roto
Michael St-Jules Memorial Fund
The City of Beaconsfield
The City of Pointe Claire
The City of Dollard des Ormeaux
The City of Kirkland
The Montreal Alouettes
The Morris & Rosalind Goodman Family
The Suburban
The West Island Blog
Westpark Pool
West Island Community Cares