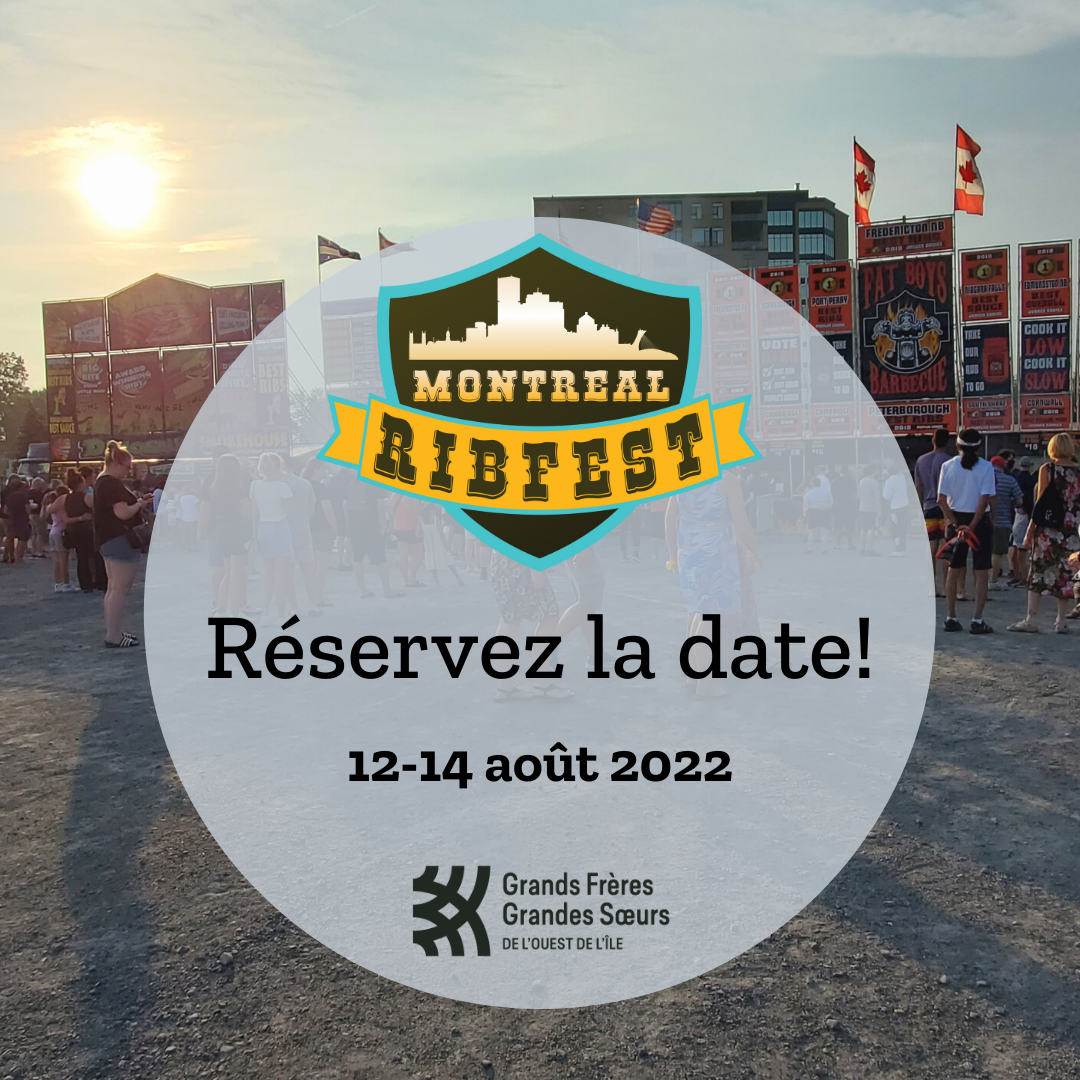 Big Brothers Big Sisters West Island is proud to present Montreal RibFest, a non-profit Charity event that combines the love of great food and great entertainment, all in support of a fantastic cause.
Professional Ribbers will be sharing their love of BBQ and the feast, and you'll be able to eat to your heart's content, while listening to great World music that we have from this great city of ours.
By participating in Montreal RibFest, you are helping us make a positive difference in the lives of our community's youth.
Friday August 12th, 2022: 11 am to 9 pm
Saturday August 13th, 2022: 11 am to 9 pm
Sunday August 14th, 2022: 11 am to 9 pm
It's all about having Fun!